Learn How To Setup A Home Recording Studio On A Shoestring Budget
How To Setup A Home Recording Studio On A Shoestring Budget
Hi! Good evening. Hey hey hey hey hey hey, friends, Romans, countrymen, Vincentians, Americans, Barbadian, St. Lucians, Dominicans, Grenadians, Guyanese… everybody how are you today?
My name is Mercedes Moss and I'm here to tell you about our new and exciting course, how to set up a home recording studio on a shoestring budget.
Hello, hello, hello to my guest. Thank you for being here. Please share, please tag …share this video with one of your rapper friends. Share it with somebody in the church, somebody in the community. Share it with a singer, a
songwriter, a recording artist, or music publisher. Share this video on how to set up a home recording studio because somebody could use this free information.
What you will learn in our FREE course how to Setup A Home Recording Studio On A Shoestring Budget
I thought I'd share with you some of the exciting content that we have over in our free course. It gives you a lot of practical information on how you can set up your home recording studio in the privacy of your home.
You've been dreaming of sharing your music, your beats, your rap, your songs and your message with the world. However, it's an expensive venture. We are here to tell you you only need a minimum amount of six pieces of equipment in order to set up a home recording studio.
These include a/an:
microphone
sound card
two cables
speaker or monitor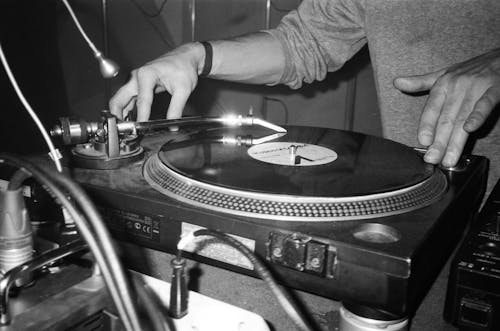 In this course which teaches you How To Setup A Home Recording Studio, you will also learn:
How to record hit quality songs at home for cheap.
How to easily soundproof your home recording studio with low cost materials.

What our mentor says about the top 10 questions that people ask about home recording.

The top three ingredients for successful home recording.

Ten tips for recording top quality songs in your home recording studio.

The elements that go together to make a great record.

How to set the stage for greatness using a simple inexpensive intake output box instead of your computer's built-in sound card.

How to establish a good input volume when recording in your home studio.

How to make 2 mics sound like 10.
Who is the coach on our free home recording course?
Our coach is a world-class professional recording artist who has been signed
with major record labels. He now owns his own gig and he's been winning awards with his music. The great thing is that our coach records in his own home studio.
We're learning how we can develop our own gift, our own talent. We will be able to record top-quality professional songs.
In conclusion
I'm excited. Are you excited? Please go over impacjazz.org to register. It's easy and free. All you need to do is enter your name and email address and you'll be rocking to the start.
You, my friend, will become possibly the next big thing once you apply the principles and the skills that you learned in our free home recording course.
we learned hey hey hey bye bye bye
I've got to run. This is a quick tip. You know I love to speak very long, so this is so painful, but quick tip means quick. Thank you for being here. It was great to have you here.